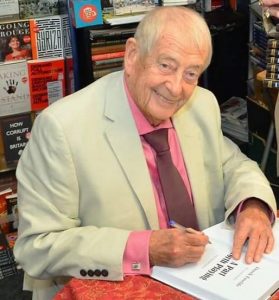 Congratulations to Liberal Liquidator who breaks the deadpool deadlock by correctly predicting the Yes Minister and Heartbeat actor Derek Fowlds would be next to bite the dust aged 82 after battling pneumonia in hospital.
On to Deadpool 152:
The rules:
1)Pick 5 famous cunts you think will be next to conk out.
2)You can pick up to 5 names each.It is first come first serve .You can always steal someone else's names from a previous game like Black and White Cunt frequently does.
3)Anyone who nominates the world's oldest man or woman is a cunt and will be ignored.
4)It must be a newsworthy cunt we have heard of.
My Picks (Shaun):
Hugh Downs
Iris Apfel
George "Johnny" Johnson
Daniel arap Moi
Jackie Stallone