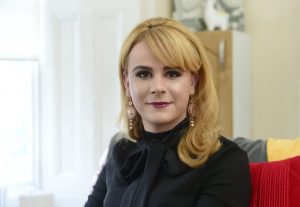 A gender-bendering cunting please, for this up-her-own-arse tranny who was so offended she didn't get a temporary Xmas job at troubled store Debenhams in 2018, that she/he it huffed, puffed, cried and was outraged enough to sue the company for, of course, discrimination:
https://www.bbc.co.uk/news/uk-northern-ireland-51119914
What gives these weirdos the right to foist their mental imbalance on the rest of society and to demand the right to be offended and compensated when everyone doesn't give them the thumbs up?
We have all been turned down for jobs – Fifteen years ago, Mrs Boggs got turned down for a Xmas job at Woolworths, though she would have been up to it. Perhaps farting as she rose from the interview chair didn't help? Mrs B might be a fat old bag, (and they say romance is dead – Admin) but at least she isn't a tranny like this.
What a fuckwit.
Nominated by W. C. Boggs