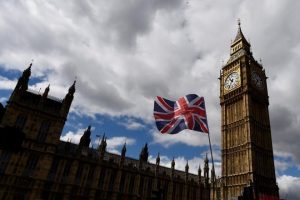 Despite previously saying that they would not repatriate families who chose to fight for isis in Syria, they have now begun bringing 'HOME', 'BRITISH' school children who have been 'CAUGHT UP' in the fighting.
The first of thirty children are now on their way to Britain.
How the fuck did they get there? It must have been one hell of an ill thought out school trip. I've been on some shit school trips myself in the past, but I don't recall them ever ending up with my parents fighting for a terrorist group.
Unless, no? really? You're not suggesting that they went out there as a family to fight against the western infidel?
My mistake, but that's not how it came across on the BBC. I was picturing the little Blonde haired cuties still clutching their packed lunches, crying into their teddy bears.
Oh well, at least they can come to Britain to have a normal life, say the British government. THEY ARE ALREADY LIVING THEIR NORMAL LIVES, THEY ARE FUCKING SYRIAN!
And they won't grow up wanting to avenge the death of their parents at the hands of the British, will they? Because that never fucking happens.
I will leave you with a thought.
If a cat gives birth in an aviary, it's offspring are not called birds, they are still called kittens, and they will still grow up wanting to kill the birds.
Nominated by The Cunt of Monte Cristo