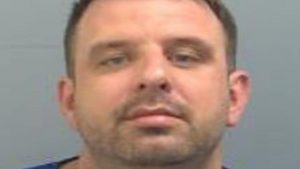 BBC News – Harper Denton death: Father Kevin Eves jailed for baby's murder
Crying my eyeballs out as I write this.
What a smug looking cunt. Lets wait and see what happens to the cunt once IT is under lock and key. Fucking hard man beating an 8 week old to death. "His desperate attempts to revive her"
Did the stupid cow of a mother really not know what was going on?
What a strange world we live in and before some cunt says that I am griefjacking think long and hard about the awful low life standards that appear to be acceptable in our modern world.
So glad that I am heading towards the twilight.
Nominated by Billy Cunter