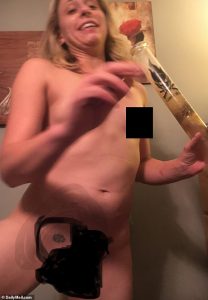 Katie Hill
If you are an old dodderer like me you have heard of Fanny Hill but probably not Katie Hill who has resigned as Democratic Congresswoman for California after admitting to have had a "inappropriate" relationship with a female member of her staff. She also seems to have been swinging both ways and getting a length from another staffer, this time a guy, at the same time.
"It is with a broken heart that today I announce my resignation from Congress. This is the hardest thing I have ever had to do, but I believe it is the best thing for my constituents, my community, and our country," sobbed Katie who then blamed her husband for all her problems. Incidentally, he was banging the female staff member at the same time as Kiss Me Kate.
Head of the coven Nancy Pelosi, aka Speaker of the House, who represents the shit-filled streets of San Francisco, praised Hill for making "a great contribution as a leader of the Freshman Class" of House Democrats but said "we must ensure a climate of integrity and dignity in the Congress, and in all workplaces."
Pictures of Hill, showing a tattoo of Nazi Iron Cross and posing naked while smoking a joint and having it off lesbo style, have been published and are out there in cyberspace if you want to see them.
I feel sorry for poor old Bill Clinton who now only has memories of jerking off onto his staff´s dresses to make up for sharing a bed with harridan Hillary. Trump must me laughing his pants off.
Nominated by Mr Polly