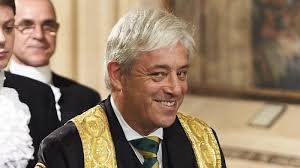 John Bercow deserves another 'ORDER, ORDER' condescending cunting.
The man has been out of the speakers chair for less than a week and already the poison dwarf is in the media spouting, "Brexit is the worst post ww2 mistake".
Fuck off Bercunt.
Your reign of bias motion selecting is over. You should now fuck off and fade in to the ether, like Blair, Major, May and any other failed politicunt should have done.
Why is it that even when these fuckers are supposed to be gone, they manage to hang around like a bad smell? They seem worse after the fact, than they were whilst working in the commons.
Nominated by elcuntio
Fuck it! That's another cunt to add to the wall!