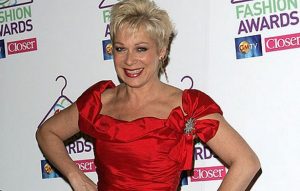 Denise Welch.
Who dat? You ask. Fuck knows, but see below:
-Actress Denise Welch has been praised after sharing her experience of the "unwelcome visitor" of depression.
The Loose Women panellist posted a series of videos on Twitter, in an attempt to explain depression "to those who are fortunate enough not to suffer".
"As someone who professes to be a mental health advocate I have to share the bad times with you," she said.-
I presume her career isn't going so well, although I am fucked if I know what that was. She has therefore come out as a victim, sharing her pain for the common good.
Expect her to pop up on Hollyoaks or whatever in the near future. I shouldn't think she will get the gig as 'Lady Macbeth' at the National though.
Nominated by Cuntstable Cuntbubble