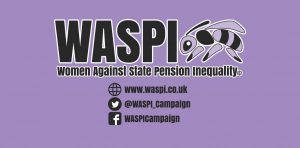 WASPI – Women against state pension inequality.
Well this could stir up a hornets nest, my old chums.
This is an action group set up to have a good old bitch about women now having to work to the age of 65 before they retire. The indignity is almost muslimesque. "Why should I have to work as long as a man to get my pension"?
It's so unfair.
Sexual equality obviously doesn't apply to these self righteous clowns. Get off your arse and get some fucking work done like us men have to, and have always had to.
FFS. Cunts!
Nominated by Cuntsville