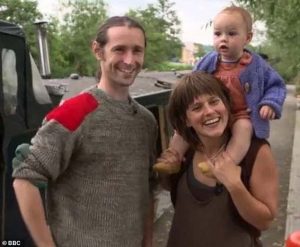 A gender neutral, soy boy meets soy girl, right on cunting please for this ?woman? and her dim-witted looking partner for deciding to keep their baby's sex "secret":-
https://www.dailymail.co.uk/news/article-7471323/Couple-reveal-hiding-gender-17-month-old-baby-childs-grandparents.html?ns_mchannel=rss&ico=taboola_feed_desktop_news
Even the grandparents were kept in the dark about the baby's sex for several months.
Apparently, in due course – five years, ten years, twenty years – deranged Hobbit appears not to know, it will be allowed to decide the presence or absence of a dick and either go with it, or go against nature. A lezzie or poofter in the making from day one, poor little sod.
This pair of fuckwits don't deserve to have children. There is a lot to be said for adoption when you have cunts for parents like this pair of fuckwits.
Nominated by W. C. Boggs