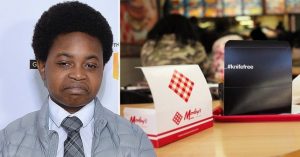 A YouTube star, famous for his reviews of chicken shops, has criticised the government's decision to feature knife crime warnings on takeaway boxes.
Oh the fucking irony.
This cunt is an expert on London chiggun shops apparently. He is black, of course. He says blacks eat chiggun. He also admits that they occasionally stab each other. But he thinks the chiggun box tactic is racist-ish and stereotyping. So we have a black person, in London who reviews chiggun shops. Not Italians, Chinese or Indian restaurants. Chiggun shops.
Stereotype or what?
Nominated by Cuntstable Cuntbubble