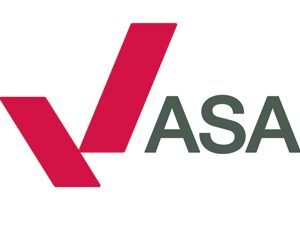 The Advertising standards authority. These cunty cunts are getting too big for their boots. Just on the news that the have banned the e-Golf ad because of the hurt it could cause by gender stereotyping! IT HAD THREE COMPLAINTS!
What a bunch of total cunts.
Nominated by Waft
I Would like to nominate the ASA, the over the top PC cunts who are the advertising standards agency.
They have made the news by banning two adverts. One is for Philadelphia cheese, its the one where two blokes are in a restaurant and one puts a baby on a rotating food bar while chatting to his mate, this one received a 'huge' number of complaints, around 120 -Banned for gender stereotyping.
The second is for the e-Golf, this one had a massive THREE complaints. It shows a woman sleeping in a tent and a guy in a zero gravity eating an apple, a para athlete doing the long jump and ends with the Golf going past a woman sitting on a bench next to a pram – Banned for gender stereotyping.
What the fuck is going on? The standards agency justify the bans because of the potential of the adverts to do harm.
We are living in a limp dick world full of limp fucking dicks!
Nominated by sick of it