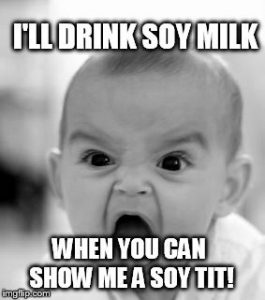 One of my favourite pastimes is a long walk followed by coffee and cake at my favourite café.
After a leisurely five mile amble in the sun this morning, I drop into my usual haunt, to find yet another new assistant behind the counter (I call them 'Karma Chameleons'; 'they come and go, they come and go… a wo-hoh…'). This one is undoubtedly of Antipodean origins.
'Gooday!' she says with a beam as wide as a boomerang. 'What kin ah gitchya?'.
'Hi. Erm, a slice of lemon drizzle cake please, and a large cappuccino, semi-skimmed, extra hot'.
'Now warries! Arl git rarht on it'.
So I wander over to my corner spot, and proceed to glance through 'The Metro'. Over comes the cake (excellent as always) which I savour, and then proceed to take a sip of my coffee. There's good news and bad news. The good news is that it's very hot. The bad news is that it tastes, well, decidedly peculiar; a bitter tang, oily, and with a chalky texture. A second sip confirms it to possess definite sink cleaning potential, and back to the counter I go.
'I'm afraid this coffee tastes unpleasant', says I.
'Arrh, ah'm sorree bert thet, Arl gitchya nather, now warries. Cappuccino, ixtra hot, soy milk, rahrt?'.
'No, semi-skimmed'.
'Arrh rahrt. Sorree thawca sid soy. Now warries'.
So a replacement duly arrives, which is indeed very good, and the source of the nastiness is explained. Which begs the question; who in their right mind actually drinks this soy shit, and why? Well here's my take on it. If you like your coffee to taste as though a seagull's just shat in it, you're a soy boy and no mistake. Everybody else, avoid this cack like a dose of the clap. Gooday.
Nominated by Ron Knee