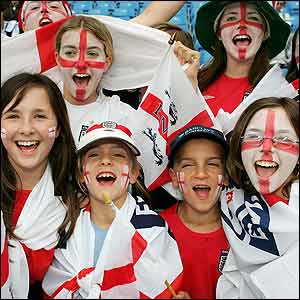 Fans who aren't getting behind the England Lionesses are Cunts,aren't they ?
The England Ladies football team are currently bringing back some pride to English footy. I've just watched them put the Argies to the sword through a mixture of skill and following a game-plan devised by the Master- Tactition himself,Big Phil (Scolari) Neville. Such a pleasure to see a game free from the histrionics so common in the men's game.
I can't understand why we aren't getting more coverage of our national game being played at the highest level. It's just what this Country needs to bring us all together in these troubled times. Sadly. I expect that a lot of so called "footy-fans" will wait until The Lionesses get to the final before decking out their council-houses and white Transit vans with flags….for shame.
I'm also afraid that I can detect a distinct waft of misogyny when I hear some of the comments made about this World Cup. It's a pity that these football "fans" have proven the stereotype of the cave-man,knuckle-dragging yob to be accurate. I,for one,will be proudly wearing my " Horton" footy-shirt to the pub tomorrow. I expect there'll be plenty more enlightened fans there with whom I discuss the Big Game. I'm already preparing my patter….." I'd play a false number 9 and let the sweeper take up the slack" or " that number five has no left foot"… I really can't wait to be part of the footy-crowd.
#Itscominghome.
Fuck Off.
Nominated by Dick Fiddler