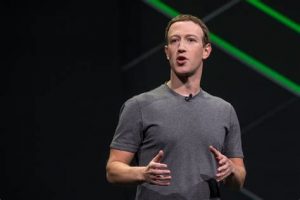 Mark Zuckerberg.
Quite possible the biggest cunt on the planet and a woefully under-represented cunt on this website. Let me try and reddress that balance.
It takes a special kind of cunt to go from universally loved to universally loathed by the internet tech fraternity at large; but synthetic-faced scumcunt Mark Zuckerberg has managed it, and then some.
Everyday activities for this cunt include spying on people, exercising blatant left-wing bias towards political users, 'shadowprofiling' non-users (i.e. building up a profile of non-FB people based on the frequency their phone numbers appear on accessed contacts list of actual FB users), giving a free pass to Islamic terrorists and behading videos, wanking over users' photos (probably) and losing his company billions in stock value. You know, the usual tech-giant overlord fare.
Such is the cuntitude of both Zuckerberg and FaceBook that even its very own co-founder, Chris Hughes, has gone on record this week saying that FaceBook (and ergo Zuckerberg) are disproportionately powerful in the modern age and need to be broken up. The co-founder said that. Holy fucking dogshit.
Only this week we were reminded of Zuckerberg's dream for FaceBook to launch a new online currency, to rival Bitcoin and the like. I mean, what could possibly go wrong with a website which spies on its users, assigns them a virtual credit score based on their online activity and shuts down legitimate contrary opinions holding your online savings?
So lets get up close and personal to this fucking autistic gobshite – the man resembles a synthetic lifeform from some Brian Yuzna late-eighties body-schlock horror. Every time I look at Zuckerberg, I'm reminded of the scene in Ridley Scott's 'Alien', where the android, Ash, is just about to go fucking mental and the panning camera reveals that momentary rolled-eyes, vacant, mad expression. So too does Zuckerberg perenially look like he is about to malfunction; as he sips water during congressional hearings with all the grace and elan of an unspeakably abused shop-soiled mannequin.
A behemoth of a cunt responsible for much of the world's ills related to smartphones, vanity, mental insecurity and the reduction of our youth to superficial gibbering simpletons. This cunt should ideally be stripped of his fortune and banished back to the semen-encrusted college dorm from whence he came.
Nominated by The Empire Cunts Back