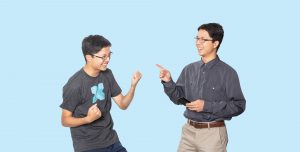 "Yeh-Yeh"
…..or "Yeh-Yeh-Yeh" on a really bad day.I hate this modern affectation. It's invariably uttered by some gibbering, nervous wreck anxious to agree with me. Inevitably by the young, brains no doubt frazzled by mobile phones and desperate to fill any silence with unnecessarily repeated words. It's catching like a modern disease and I even find myself uttering it sometimes so I'm a cunt too.
A simple "Yes" will suffice.
Followed by silence….
…..and then pause……..to wait for the recipient of this word to speak next (if they want to)
Nominated by Isaac Hunt