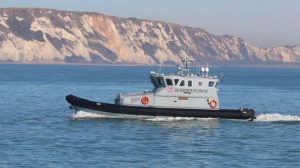 **** EMERGENCY CUNTING **** required for the UK's "Lack Of"" Border Force.
https://www.bbc.co.uk/news/amp/uk-england-kent-47372076
These cunts are doing the work of Soros' NGO outfits (by fetching all and sundry here and depositing them nice and safely in immigration centres, where we know – once they're there – they'll never fucking get booted out, nor leave).
And now that the UK has signed up to more sovereignty robbing with regards to the Marrakech Agreement (no I wasn't asked either), then it is our "duty" to make it much more easy for these "no right to be here" cunts to come in!
And – even better – this Soros fuelled agreement – to destroy the west and western values – now makes it a prosecutable offence to even moan about it!
Moreover you cannot ask/nor question the origin of this human flotsam, nor can you ask what benefit they will be to UK society, you just have to accept they're here to stay and we just have to shut-up and pay!
Well – not that they'll tell you this under the guise of some human rights bullshit – I doubt these economic leeches are from Switzerland or Australia! It's a fair bet they're all from the dark continent and/or "peaceful" cunts! How blessed are we!
The most galling thing however is that May's horrific Brexit deal is still centred around the Irish back-stop. If Border FARCE can't defend our sea-bound, difficult to cross borders from being invaded by cunts we don't want here, then worrying about a land border is fucking pointless (and therefore we should just leave on WTO rules because the back-stop IS such a fucking political football nonsense)!
Cunts!
Nominated by Rebel without a Cunt!