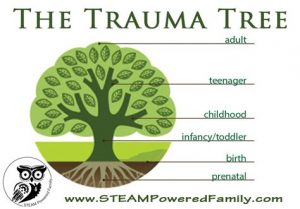 The Lancet Psychiatry
What the fuck?
No I Hadn't heard of it either but see below:
'One in 13 young people in England and Wales experiences post-traumatic stress disorder by the age of 18, the first research of its kind suggests.
A study of more than 2,000 18-year-olds found nearly a third had experienced trauma in childhood.
And a quarter of these then developed PTSD, which can cause insomnia, flashbacks and feelings of isolation.
Researchers say, with many young people not receiving the support they need, the study should be a "wake-up call".'
Does anyone smell horseshit? Self-interest? Jobs for the shrinks?
This profession is fucking useless at the best of times – psychos routinely con them, but the claim that 18 year olds have PTSD levels similar to military personnel who have actually been in harm's way is plainly ludicrous.
An example given was a girl who had surgery as a 4 MONTH old and developed the disorder. Fuck me, who'd a thunk it?
The only surprise is that Brexit isn't included in the causes.
I will leave the cunters to suggest what life scarring stresses these pampered children experience.
Nominated by Cuntstable Cuntbubble