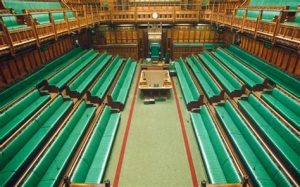 The Body Politic or Blighty's Rotting Corpse
Never in a very long life has Yours Truly seen such an exhibition as has just taken place in full view orf the World in the Hoise Orf Commons. Headless chickens orn heat don't come near to describe it. "Never wash your dirty linen in public and certainly not in front orf the natives". Sage words that kept the Empire secure during many a time orf National Peril. Small wonder that arch arse-jockies Verhofstadt and Veradhka are puffed up with bile and venom and snapping their fangs at poor old Blighty's privates. We are a laughing stock having lorst all honour. Poor Sir Winston that your shade must endure such a spectacle in your beloved Hoise Orf Commons. Within the hour YT was driven to me whiskey.
Now I find within me such rage, such contempt for our elected representatives and their conniving deceits that I must go to the grave with hate in me heart.
Forgive but never Forget?
How often those words were spoken during the late Commemorations and Remembrances for the Fallen of two World Wars. Leaves before the wind now,beyond pain and blood, their lives lost in defence of distant foreign lands, their sacrifice now repaid with cold contempt for their homeland.
So what now. More declamatory rhetoric? Just a simple statement of fact. Like many others on here I am proud to be an Englishman. We may not be aroinde for long, there may not be many orf us left. Yes the memory will go on and let it be like this.
Let us never Forget and never Forgive.
Nominated by Sir Limply Stoke