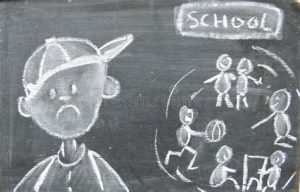 School Exclusions.
These are now being linked to knife crime. The mayor of London and police chiefs seem keen to make this link. Fortuitous you could say.
But what about the reasons for the exclusions? Could it be the lack of parenting, the babyfather culture, violent immigrant culture, drug culture, political correctness over stop and search and the kneejerk response of politicians who dare not tell it as it is? A culture that regards education as unimportant. A culture that aspires no higher than rap (music?) Best not to ask.
Could exclusion be a symptom of a feral society? Again, best not to ask.
Perhaps it is due to a police service led by political appointees? Dear me no.
Nothing to do with us. It's those cunts in the schools failing to deal with the feral animals in their charge. The cunts.
Nominated by Cuntstable Cuntbubble