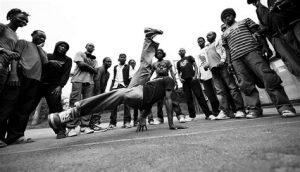 Break dancing as an Olympic sport.
Proposed for the 2024 Olympics in Paris, some cunt has proposed this cuntish behaviour should be included.
I might have guessed the Frogs would have something to do with this stupidity.If there aren't enough daft sports already contested, such as rhythmic gymnastics and artistic swimming.
It got me to thinking what new sports ISAC people would like to see included.
I'll start by saying the old It's a Knockout piano smashing contest should be bought back. Especially if a pianist such as Richard Clayderman or Gilbert O'Sullivan has to be fed through a one foot square hole along with the piano.
Nominated by Duke of Cuntshire