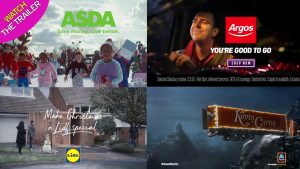 Tesco Christmas ad. What a load of utter cunt ish diversity stuffed turkey. Must have took 5 minutes to make that drivel up. Family of Happy aspiring architects. Didn't see any knives I bet on of them scooter boys has half inched them.
Total bunch of baw bags
Nominated by Cuntancurou s
I'd like to nominate the diet coke ad. This absolute cuntbag, as you'll have probably seen, swaggers down a hipster filled street swigging his 'super good' mango flavoured diet filth. Who drinks this fucking swill and why would we need some hipster bawbag telling us he's 'really into this' while necking another glug. Absolute Cunt.
Nominated by CraigRB