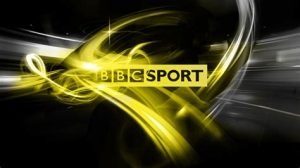 BBC Sports are Cunts!
If it isn't bad enough that that the cunting politically correct BBC are ruining men's sports with women presenters and commentators they are now trying to brainwash us into watching women's sport.
They seem to think it is a good idea to give out the women's football, rugby and cricket results along with the men's. As if any cunt gives a flying … When they show the cunting women's matches on TV they conveniently angle the camera to avoid showing the fact that no cunt can even be bothered going to watch these none events. In the summer I saw some women's cricket match on the news, I don't know which competition maybe the cunting final of the International Feather Duster Cup or something. Anyway to get any sort of a crowd they were letting all the local school kids in for free just so it wouldn't look so bad on TV.
What the cunting BBC don't seem to realise or care that most women don't like to watch sport especially lacklustre women's sport. More people are interested and actually go to watch the 214th tier of men's football than a cunting women's Women's Premier League match with its over priced £1.53 admission fee.
What next female referees and linesman? D'Oh
If the BBC want us men to watch women's sport then they should introduce a sport that's more appropriate and pleasing on the eye like women's beach volleyball.
Nominated by ScouseCunt