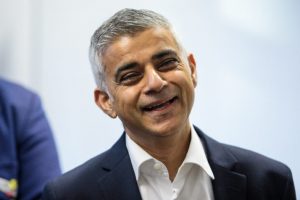 A Halal cunting with a side order of vindaloo for the short-arsed wacky Pak! Mayor of London Sadiq Kunt.
The little motherfucker has been meddling in the Brexit debate yet again.
Every time this wankstain interferes in matters above his pay grade, he needs an ISAC thrashing for his ignorance and stupidity.
Khan ought to keep his snivelling beak out of Europe and recall that n LONDON which he is paid to worry about has experienced 109 murders at last count this year, and he shows fuck all interest, apart from coming out with his pompous prepared speeches.
Fuck off Sadiq – go and buy yourself a van and start up a cheap takeaway – if you think you can manage it.
Nominated by W. C. Boggs