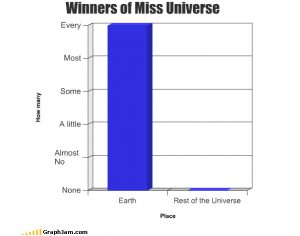 Since when did we get into this convoluted bag o' shite?
Ever more obscure and totally unneeded examples are spouted by the likes of ( you guessed it) Linemepockets, without fail, when introducing EACH and EVERY game on MOTD. Invariably of the "Spurs haven't won at Old Trafford playing in yellow in March since 1962" level of banality. Check out the BBC website match reports……always a load of bollocks bullet-pointed crap at the foot of match reports. There must be an entire office block of cunts dreaming all this up!
And what's an "assist" when it's at home? I'll bet Greavsie or Shearer never worried about how many they supplied !
Well here's a stat you can shove up your chocolate "99% of ISAC readers think you're all a bunch of cunts"
Nominated by Isaac Hunt