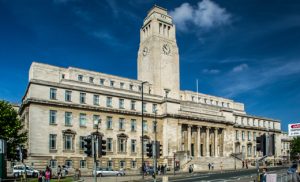 First, let me lay my cards on the table regarding David Bowie: loved the cunt. He was a massive part of my life when I was growing up , covered the walls of my bedroom with his posters, listened to his music constantly and still think we will never see his like again. I was a bit sad when he died, but I didn't know the cunt personally and his best years were behind him, so just reflected for a few minutes and got on with my life. I'm not fucking Jeremy Vine.
I'm sure we all have someone we got into when we were at "that age" and have loved them and related to them in our own way. What disgusts me are the know-it-all cunts who think they are the authority on someone like Bowie and their interpretation is so much more valid than everyone else's. Which brings us on to those wankers at some jumped up college in Leeds who are offering a course on Bowie! The fucking cheek!
I feel physically sick at the thought of a bunch of work-dodging, Millenial pricks being taught why and how they should appreciate David Bowie by an overpaid, balding arsehole with an inflated sense of their own importance. I sincerely hope that no taxpayer's money is going anywhere near this vanity project.
On the positive side though, I'm sure the qualification you get at the end of the course will serve the students well when they begin their zero-hours careers at McDonalds at the end of it. Ziggy fried some chips…
Nominated by Shite & Onions