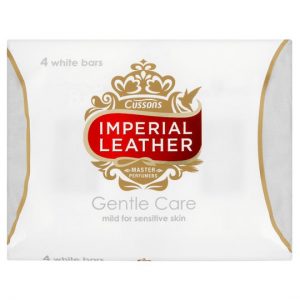 WHAT ? It's soap – you can't cunt soap for Fuck's sake. It lathers up reasonably well, cleans all your dangly bits, cludge, pits, mush… Hell, I wash my hair with it 'cause I'm way too tight to buy fancy shampoo.
No, it's the shape of the fucking thing. Imperial Leather is a harsh unyielding rectangle with vicious corners – not smooth and rounded or tactile in any way. Corners that dig into your vulnerable bits until eventually worn smooth* by manual lathering (*the corners, not your vulnerable bits)
And as for those sharpened edges all round – Fuck Me – Drop the bastard in the shower and if the fucking corner doesn't get you, those brutally chiselled edges will attempt to liberate your toes from your feet like a blunt soap axe.
I'd swap to Dove but it whangs like a tart's boudoir…
Nominated by Cunt Reviled