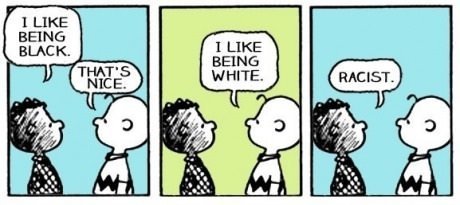 Diversity is a cunt. I don't mean the bunch of "Street Dancers", undoubted cunts that they are but the politics of division that goes by the name of diversity. So successful have they been in convincing us to focus on the differences between us that now minorities are fracturing into even smaller minorities and shredding each other.
Last week whilst driving to work I heard a feminist raging at a trans man\woman because trans men were invading women's spaces. How did the feminists protest this? By donning bikinis and jumping into a men only swimming pool. The feminist was so rabid bat shit crazy I ended up sympathising with the Trans and I don't agree with men using women's facilities either.
Today the dear old BBC is helping crank up the fracking (which is a useful term for the fracturing of society caused by diversity) with an article on 'Colourism'
"Colourism is prejudice against people who have a darker skin tone – and/or the preferential treatment of those who are of the same race but lighter-skinned."
Here we go, more diversity in action, divide the black race by skin tone now.
Ladies and Gentleman (and those who do not gender identify) I give you – 'Light-skin privilege'……..get the fuck outta here as Eddie Murphy was fond of saying.
How much longer can society and minorities continue to believe that diversity is anything but a tool of division? The only chance we have as a race of getting the basics for everyone is by unifying against those trying to keep us at each others throats.
Nominated by Sixdog Vomit