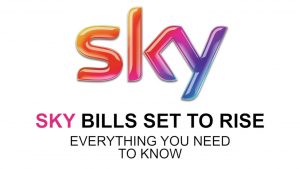 Sky TV is a cunt, utterly ridiculous monthly packages for only £49.99 or £63.99 or £74.99, tailored packages to suit your choices, apparently.
Get to fucking fuck. What a comprehensive pile of cunt these cunts are.
Excited, deep voiced over trailers showing some cunt called Pablo the overpaid cunt scoring some ridiculous one off 30 yard goal then running to the crowd making a love heart shape with its hands as if this is what happens every time you tune in.
Really, try watching West Ham v Everton, but hey, the Premier League is the 'best league in the world', apparently. Well that's what Linekunt and his shameless cabal would have you believe, I wonder if that's got anything to do with being paid £1.75m a year to promote it when Al-BBCeer gets the Saturday night scraps?
Anyway I digress.
Sky have a new 'buddy cop' show out called Bulletproof.
The stars of the show are 2 Black plain clothed cunts called Starskey and Hutch, oh hang on no there not I think they may be called 'despite prejudice' and 'institutionally racist' but I could be wrong there.
Anyway these all action cunts pound the beat in London's East End fighting crime and doing a bit of man love as an aside.
Positive black Male role models are the only reason 'Bulletproof' was commissioned.
It's a pile of cunt, if it were a fly on the wall documentary there'd be fuck all time for man love scenes as Starskey (played by Noel Clark) would be too busy chasing Huggy Bear (played by just about any cunt you care to think of) and Hutch would be too busy filling out a Stop and Search receipt to justify stopping a machete waving mad man that's just torched a Primary School.
If you happen to come across this shite you can be forgiven for Thinking you've climbed into a wardrobe and alighted in Narnia.
Nominated by, CuntyMcCuntface.