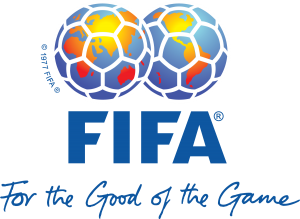 FIFA are Cunts, aren't they?
This astonishingly dishonest nest of dirty gangsters would give the EU a run for their money. They're now so open about their devious manner they all but admit to their shitty malpractice.
Now we discover that the 2026 World Cup will be in Mexico, the USA, and Canada. Great. Mexico has had it twice, the States a little over twenty years ago; Canada plays Ice Hockey and watches moose eat snow. Well done FIFA, no sign of backhanders there.
In 2010 when England sent Prince William, Beckham, and Cameron (!?) to schmooze and persuade these fraudulent cunt-rags that we should host the 2018 event, the Ruskies and the Qatari Arabs were calmly filling envelopes with copious amounts of moolah for FIFA's rapacious, baksheesh-billionaires. Stupid old Britain, still trying to play the old-fashioned way.
I'll continue to reluctantly watch this Bread & Circuses event but there can't be too many people oblivious to the fact that FIFA smell like Diane Abbot's unflushed toilet after a night of curried chicken with garlic'd brussel sprouts, washed down in poorly-fermented Guinness.
Psh.
The breathtaking corruption of these cunts.
Nominated by Captain Magnanimous