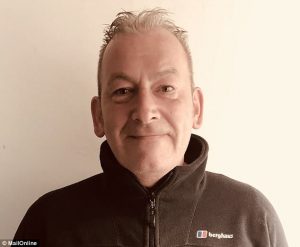 Andy Watson of Horton, Gloucestershire is a cunt.
A cunt who wants celebrity by getting his name on net so lets give it to the cunt.
Andy Watson, who owns the property, was shocked to discover the footage captured on his CCTV camera.
'I live in a rural area where there are lots of hedges she could have hidden behind,' he said.
A Royal Mail spokesperson said: 'Royal Mail expects the highest standards of behaviour from our people while out on deliveries and collections. Any such behaviour is completely unacceptable and we apologise to our customer in Gloucestershire. We are investigating this incident.'
Also, Royal Mail is a cunt but they're pro's and the list is too long.
This is a cunting for all cunts who take offence at people who need a piss.
Andy Watson of Horton, Gloucestershire is such a cunt.
Did he need to go full-media?..no! did he need to get the worker into trouble?…no! could he have just left a sarky note on his door like most other cunts?…yes
He went public in his cuntishness, his choice… his cuntitude.
Nominated by Ad_B