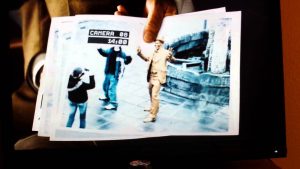 Living Statues are tedious, talentless cunts, aren't they.
The first glimpse of Spring and I've already seen a "Living Statue.' If you've never seen one (lucky you), they're "artists" who dress up/paint themselves as something famous, stand still on a plinth and expect you to place money in a hat.
No, that's it. That's all they do. Sometimes it's intriguing for a second or two while you work out just how they're "floating" but it's either a drab, dull answer or you feel the breath of a pickpocket on your neck.
I actually used to approach them and appear to be dropping in a nugget, but then freeze, mid action. I'd hold the pose and watch them squirm a bit before fucking off, chuckling.
Lazy bastards.
Fuck me, at least do something! Move, dance, busk, sing! Anything! Don't just paint yourself gold with a wreath on your head and stand like an twat expecting coinage.
'Artist' my arse! Bone-idle, indolent cunt, more like.
nominated by Captain Magnanimous (neighbourhood watch sandford)