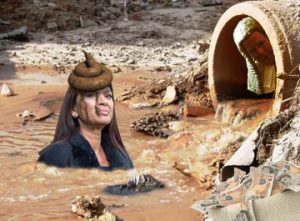 This horrible woman from Guyana has surfaced again making a speech at the University of Cardiff. Initially when she took the government to court, she denied wanting another referendum, saying that Parliament should vote to trigger Article 50. She said that it had nothing to do with the result but that Parliament had to have their say. Well they did and they voted to trigger Article 50. Now she is saying she wants another referendum. She lied as all she has ever wanted is to stop Brexit by whatever means she can. Just like all those cunts in Westminster she doesn't believe in democracy, and believes that her vote is worth more than that of us "plebs".
nominated by, Cunt me
followed by, W C Boggs with……….
She really IS the cunts cunt:
https://www.express.co.uk/news/uk/952677/Brexit-news-latest-EU-UK-Theresa-May-vote-referendum-European-Union-Gina-Miller
She's made her money in this country, why the fuck doesn't she just take it and piss off to an EU cunt-ry.
She wants students to be *radical* sorry, love, not while they have important things to do like watching Hollyoaks and Home and Away each day.