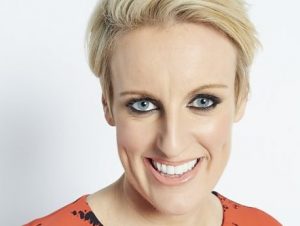 Ted Danson love child and al-BBC snowflake Steph McGovern needs a cunting.
Everyone knows al-Beeb ties itself up in knots appeasing and pandering to every hand wringing, whining "Me Me Me" minority cuntlords and now this shoe faced twat has jumped on the bandwagon.
"Posh presenters earn more than me, its not a gender issue, its partly down to class", well boo fucking hoo. I'm of the opinion if you are good enough regardless of sex/race whatever, you get the job, anything less is just tokenistic fuckwittery and leads to a substandard service. Particularly apt the BBC cunts since they have an overload of useless wimmin, token ethnics, gays, and St Gary of Linicunt that we fucking pay for.
And coming from Middlesbrough which is regularly named in top 10 UK shitholes (apologises any cunters, not had the pleasure of visiting if you hail from here) she should lick the BBC sphincter raw since the poor mite has got a pay rise which had "just now" reached six figures.
Another cunt moaning about injustice and the unfairness of it all, wallowing in victimhood status while sucking the BBC tit.
Nominated by Liberal Liquidator