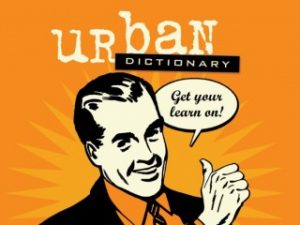 Modern phrases that grind your gears and make you want to kill.
I think we can all contribute to this thread as there are so many of them. My current favourite is "My Bad". A work colleague said that to me the other day by way of an apology for her fuck up.
I just wanted to grab her around the throat and say:
"Listen Mrs, you are a 55 year old white Englishwoman….. you are not a south central Los Angeles gangbanger wearing an oversized white t-shirt, a reverse baseball cap with your strides hanging halfway down your arse and you never fucking will be, Stop being "down with the kids" ( another expression that pisses me off ) and act your fucking age before everyone realises you are a thick as shit cunt."
But I didn't. Over to you Ladies and Gentlemen.
Nominated by Freddie the Frog
My Bad? You axe me? Mah homies? Nucular?
Hand me the fucking flamethrower Martha and fire up the woodchipper.
Scenes from Aliens and Fargo dance in my head whenever I hear the movie stars, rap shit and worst of all 'Mericunt politicians talking like this on the TV.
Movie stars you can forgive a bit 'cos they only read what some other dipshit has written,rap stars 'cos they can't read or write. You just can't forgive politicians because they're all cunts anyway and probably say it on purpose to get the moron vote.
Don't even get me started on the Sports Commentators who say " they podiumed again this year" or "they were expecting to medal"
I'd run out of fuel before I got finished !
Nominated by Paul Ya Plonker
I would like to nominate for a cunting the buzz words and phrases used by the liberals and the leftie right on snowflakes, there are probably dozens of the fuckers.
Some of them hit my wind up button, for instance , 'community' when used by councils and social workers, 'inappropriate' used to end a discussion and uncomfortable, how the twats feel when they don't like your views. Even typing them has made me annoyed.
Oh yes 'campus' – a school near me is titled as a "community fucking campus" what the fuck is wrong with "school". Community champion is another phrase winds me up.
Nominated by Civvydog