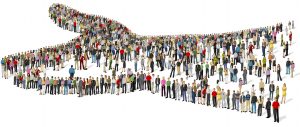 I'd like to give a Cunting to people who contribute to "Crowdfunding" appeals set up to rescue cheap Cunts who can afford to go on holiday but apparently can't afford insurance.
I've been reading about some coffin-dodging old biddy who needs flying back from a cruise in Mexico after some medical emergency ( can't be arsed to look up the story again to see what actually ailed the old bag). Her family organised a Crowd funding appeal saying that the old trout thought that her insurance,which covered Europe only,would be sufficient ! Now I know that geriatrics can get confused,but the old sponger wasn't too confused to book a cruise (probably used the winter heating payment and a discount coupon from the Sun).
Anyone who contributes to some appeal like this merely encourages these shameless scroungers to think that if they have some medical emergency some Good Samaritans will pay to fly their cheap arses home while they continue to soak up their benefit payments as well as using up valuable NHS resources when they do get home.
Well they'll wait a long time before I'll contribute a brass farthing to getting the bastards back. Let them stew in their own juices until any resources that they have squirrelled away are exhausted…either that or tell the fuckers to smuggle themselves back into the country in the trailer of a Polish wagon.
Fuck them.
Nominated by Dick Fiddler