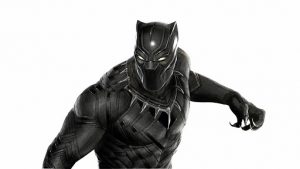 Can we have an overblown, all singing, all dancing cunting for Black Panther.
Not because it features mainly black actors.
Not for the overhyped plugs it is getting.
But because it is shit.
Judging by the trailers it is yet another lazy, stereotypical superhero pic. More pathetic video game than film. If it is aimed at black audiences then presumably Hollywood assumes they are 13 year old boys who are as thick as pigshit, just like the usual target audience.
If we need 'black' films then at least do not insult the intelligence of the audience or the cast. Make a fucking film where actual acting is required.
Nominated by Cuntstable Cuntbubble