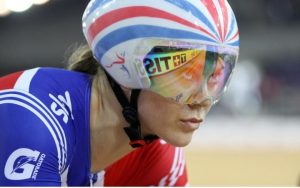 I would like to nominate self-entitled sportswomen for a cunting.
Two examples of note in the last week alone:
Eni Aluko, England footballer. Earlier in 2017, she accuses her England manager, Mark Sampson, of racism and harassment. He is found not guilty by the FA but then gets sacked anyway for another matter. This week, self-important martyr Ms. Aluko tweets that she is 'disappointed by the lack of support from her England team-mates'. Jesus Christ, what more does this fucking uppity cunt want? Red carpet and reading slippers all laid on? Cunt off.
Then next up we have Jess Varnish. This was the track cyclist who couldn't handle being dropped from the UK team, turning on her then-technical director Shane Sutton and playing the sexism accusation card. Notwithstanding that Sutton was cleared on eight charges, Sutton resigned and the women's lib got their way. Not being enough for Varnish, she is now suing UK Sport and British Cycling, citing victimisation and unfair dismissal.
So much for women being 'equal' to men. Top coaches and directors bawl the most vitriolic abuse at their players/athletes to get performance out of them, always have done. Unfortunately, equality only seems to apply to the advantageous, so when the little darlings can't handle the less glamorous aspects of competitive sport, they play the card(s). Fuck right off.
Nominated by The Empire Cunts Back