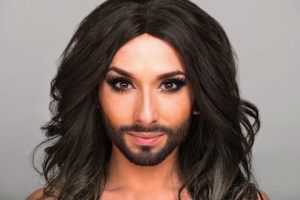 I wish to nominate for an cunting on the award-winning website ISAC, the current trend for appeasing any freak, deviant or attention-seeking mong in the name of transgender rights. This morning on the fucking front page of the Sunday Times was this story about the NHS having to quiz everyone over the age of 16 about their sexual orientation.
Fuck me ragged. Last time I went to hospital I had suspected meningitis and once I had described my symptoms I was straight into the treatment area and admitted less than an hour later. Why on earth would anyone need to ask me whether I liked to take it up the bum? Some cunt staggers into Casualty with a broken arm and some cunt with a clipboard asks him whether he likes birds or blokes? Fuck off with all this fucking shit. Unless you are being treated for a collapsed rectum what does your sexual orientation have to do with anything?
There are people who genuinely suffer from gender dysphoria and who need medical help. But they are about 0.3% of the population, approximately 192,000 people in the UK. I bet there are more fucking stamp collectors or chess enthusiasts than that. Why the fucking fuck does such a tiny minority get such attention? Fuck me with a rusty fucking fish fork up the fucking ass.
This comes as there is talk that the 'gender' question will be omitted from the 2021 census. For fuck's sake, surely the NHS need to know how many men and women there are in a particular area a lot more than the number of ladyboys and/or chicks with dicks? The provision of basic medical services like gynaecology and antenatal and postnatal care swing to mind.
The laughable twats at the BBC who love all this shit. But I wonder how they square their love of all things transgender with everything peaceful?
Cunts.
Nominated by Cunt's Mate Cunt