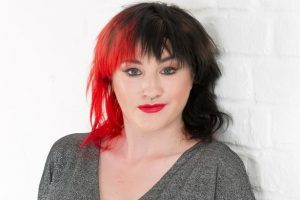 You have to empathise with Tabitha's plight. As a female she's a dog, as a male she's a pathetic joke.
As a human being she's just a waste of space cunt.
Nominated by Shitcake Baker
Tabitha Downes _King is a cunt.
This so called gender fluid activist was on GMB lecturing Piers Susannah and the audience about how she decides whether she is a man or woman every day when she wakes up and if she feels like a man inserts a prosthectic cock into her cunt and draws on a moustache.
The freak was raised by two separated dykes and has a biological dad who is a tranny.A perfect case of what happens when freaks have children. This gender fluidity sounds like a manifestation of split personality disorder and schizophrenia.And these people are clearly going untreated.
Scary shit.
Nominated by Shaun of the Dead 69