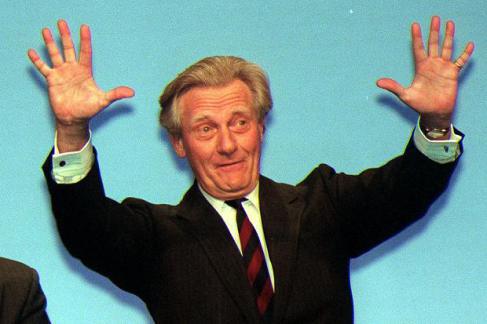 It seems that Charlton Hessletine has driven his chariot into the brexit arena, and has declared that Brexit will never happen, and that we will remain. He predicts that Members of the House of ill Repute have no stomach for such an arduous task such as managing a country, and would far prefer if someone else would do it for them. Hesselslime also predicts that we will eventually replace the pound with the Euro, and within a generation or so, we will all be happily little eurodumbs.
Sadly, following the capitulation of that most useless piece of shit Treason May, he could well be right.
More painful cuts to welfare, NHS and Public Services, a further tightening of the belt ( because we need to be prudent ) yet we can shell out fucking billions to the Slimeshits of the EU.
There is only one change that is required now, the change that can be purchased with a full metal jacket!
May is a cunt, and Hesselslime is the condom for Barmy Barnier's cock.
Nominated by asimplearsehole