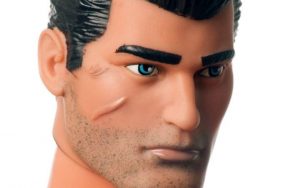 Here's a cunt who emerges every summer….the SMAM (Sunday Morning Action Man).
This wanker gets up at the crack of dawn….let's DO something in the garden, it's such a beautiful day. Out comes the fucking noisy lawnmower for the 14th time this month.. Follow that with the fucking strimmer and its high pitched whining. Let's have a loud conversation with the other SMAM cunt 4 doors down……."Beautiful morning isn't it? I'm getting the power saw out in a minute to cut up some fucking wood for no fucking particular reason at all.."
After that there's silence for about half an hour as SMAM stuffs his fat smug face. Then it's out with the power sander followed by about 2 fucking hours of randomly hammering nails into wood.
Is there any thought for poor old Freddie trying to sleep off his Saturday night excesses? NO….fuck that cunt. And don't get me started on fucking barbecues. Listen SMAM you fucking noisy cunt……..shut the fuck up you BASTARD!
Nominated by Freddie the Frog