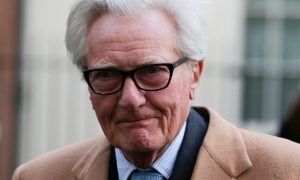 Michael Hesslecunt just became front runner for cunt of the year 2017.
He's just said that brexit is like letting Germany win world war 2.
CUNT!
Nominated by DeploytheSausage
I thought staying in the EU was like letting Germany win WWII ??
He's totally lost the plot!
Nominated by Dioclese
Old Tarzan must be suffering from a spot of dementia or else he is just being a deliberate bellend.
Nominated by Mike Oxard