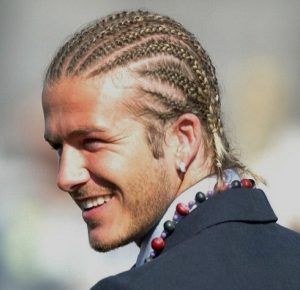 So David Beckunt is being slaughtered in the press, read a bit about it in the Daily Mail. It seems they are gunning for the cunt and his 'brand' what a fucking cunt he is and if this means him and that 'looks the same in Every fucking picture cunt' Victoria now fuck off into obscurity I might go and buy one of his shitty 'Aftershaves' and donate it to some tramp outside a supermarket. Overrated cunt who still have cannot accept his football career is over and is now an annoying cunt. FUCK OFF.
Nominated by Black and White Cunt.
It grips my shit when these fucking celebrity wankers hire a team of "advisors" to nominate them for honours of one type or another. Sir Fucking David indeed, the irony is, this retard actually believes he is deserving of this award like many others do in his profession (and I use that term lightly) I have been in a job for the last 27 years where normal people have done extraordinarily things, and in the last 15 of those years it has become the norm for us/them to continue in this manner. I'm sure I'm not the only one who is involved with people operating well above and beyond. Do they ask for awards? No, they say "I'm just doing my job". So fuck you David, fuck your PR machine, fuck your "charity activity" we know it's a big act to promote your brand, you vile self-serving twat.
Nominated by Thorax Cockslammer.