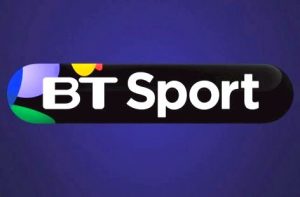 As I'm currently on this website whilst also watching the City match, I'd like to cunt BT Sport, partly for the ridiculously high price to watch their shoddily assembled coverage, but in particular for the further insult of their all-cunt lineup of presenters, commentators and pundits. Each and every person on their programming is a gormless waste of sperm and I reserve most of my contempt for the likes of the following:
Steve McManaman – Sick to fucking death of hearing you say "Fletch" every 10 seconds you silly Scouse piece of bell cheese. Oh and it isn't the early 90s anymore dickhead…get a fucking haircut.
Rio Ferdinand – The Daffy Duck looking motherfucker's face makes me want to stick pins in my eyes.
Gary Lineker – Your cuntish attempt at facial hair is justification enough.
Glen Hoddle – Knowingly/unknowingly doing his best to rival the ultimate chatter of shite in football commentary, Andy Townsend.
Michael Owen – By far BT Sports biggest crime against humanity. Never has one cunts voice been able to make me want to simultaneously go to sleep and also embark upon a frenzied episode of self harm. The man's voice and lack of depth in anything he says is so boring it tears a gaping arsehole in the very fabric of space and time. Deserves his own cunting.
So fuck you BT cunts, and your prices! (I'm watching it using my brother's login details online…..Rich cunts 0 – 1 Cheap cunt).
Nominated by Cuntfish