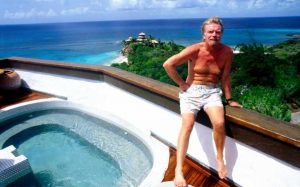 That bearded prick Branson! After the referendum the cheeky cunt managed to get of his sunbed and fly to Britain and badger the New PM!!
Crying like a FUCKIN' baby about how Virgin share prices had dropped, single market etc etc, then after telling the British working class they had got it terribly wrong fucked off back to his private Caribbean island!!
Here's an idea Branson!! FUCKIN' stay there!!!! Cunt…..
Nominated by: Quislings