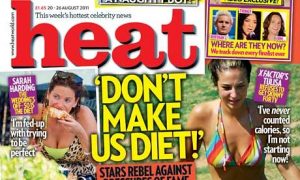 Heat magazine needs a massive cunting…
What a pile of dogshit this rag is. No doubt read by illiterate fat Kathy types that work in the public sector and fat slag Croydon face lift dole breeders.
Latest edition features article on Katie Price having her vagina re-lined and tightened by Balfour Beatty.
Nominated by: we've got a Cuntbox