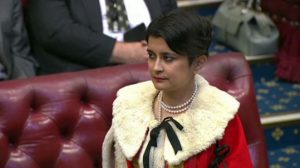 Shami Chakrabarti needs a good cunting.
Another leftie preaching about the evils of Grammar Schools and how unfair private education is in general….Whilst sending her kids to a private school….Oh the irony….What prize cunt.
Nominated by: Fleaboy
Baroness Chakrabarti, Shadow Attorney General. FFS!
Far be it for me to suggest that she got the title and the job for sucking up to Corbyn and fudging her anti-semitism report.
Serious questions are being asked, but you can bet your life the cunt ain't gonna answer them…
Nominated by: Dioclese