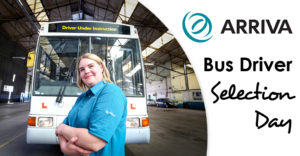 Arriva UK need a cunting for refusing to employ a British bus driver on the grounds that he is British and they only employ Romanians. Here is a fully qualified British citizen who is willing to relocate 150 miles and the cunts wouldn't even give the poor sod an interview.
Disgusting cunts.
Npminated by : Skidmark Eggfart
On that Arriva Uk thing, how long would it take the PC brigade to shut down a company hiring British staff? Or better yet British men only.
The lefties and wiminz would have a fucking field day.
Nominated by: KiwiCunt