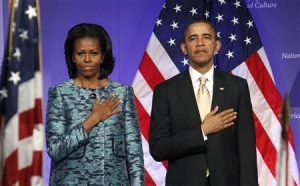 I can't hold it any longer… I'm cunting black American culture. I have to.
Ok. I have spent the last 24 hours trying to figure out why:
Kim kardashian got robbed in Paris.
Which is good.
Kim then got a private jet back to NYC and had a 12 strong armoured limousine motorcade whisk her to the penthouse at the plaza.
Where she was guarded by 125 armed guards.
The motorcade was given a clear run by the New York police dept who stopped traffic for her.
Wtf?!!!!
I can understand the mega cunt renting the cars but for the police to go along with the lunacy?!! Has no one realised she isn't Jackie Kennedy?!
What they are is the black royalty of America. Simple as. And under Obama, black royalty IS royalty. They worship money and conspicuous wealth, regardless of whether the money comes from anything constructive or meaningful.
It isn't just Americans, as I have lots of American friends who can't understand it. All those sisters get together with sports and rapper blacks. For blacks, having hot white women is the ultimate. That makes them royalty.
The govt and media fall in behind in an effort to please the useless cunts.
Nominated by: Lord Ferrigno