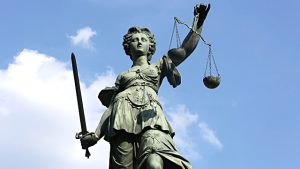 The Justice System requires a wholesale cunting
The way the justice system fines big banks is a cunt's way out. What's the fucking point of laying on a fine on a bank? It doesn't hurt them, they have no conscience because they're corporations and corporations have no feelings. They don't care if you fine them twice the amount. The execs just go back and keep on doing what they did before and don't give a fuck.
In fact they sign the multi billion dollar cheque for the fine knowing that whoever they make it out to will probably be depositing it back with them the next day… ouch that hurt a lot! It's like wiping your arse with a hoola hoop.
What they should make the fucking arseholes do is stints at food banks or cemeteries or make them clean up some of the shitholes that they have helped to create by wiping out peoples savings. The justice system should make the cunts build, pay for the running of, and work at , such things as community improvement and support schemes for the people they've ripped off. But all they do is pay the fine and report to the office the next day as if nothing happened.
As it is, nobody knows where the fucking money from these fines go and if I was a betting man I'd say that most of it goes straight into the pockets of the ones who caused the problems.
Yes, the banks are cunts but so is the justice system for thinking that monetary penalties actually mean anything to these arseholes.
Nominated by: See You Next Tuesday